Enjoy weekly messages from our Pastor at Scarborough Baptist!
October 24, 2021 – The Lamb and His Followers
By Pastor Francis
"

Then I looked, and there before me was the Lamb,

standing on Mount Zion,

and with him 144,000

who had his name and his Father's name

written on their foreheads…

"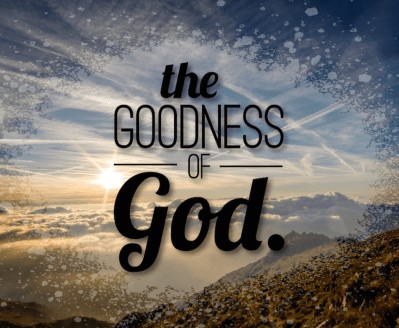 October 17, 2021 – Psalm 107
By Pastor Francis
"
Give thanks to the
Lord
, for he is good;
his love endures forever..
Let the redeemed of the
Lord
tell their story—
those he redeemed from the hand of the foe,
those he gathered from the lands,
from east and west, from north and south.
"
Note: there is a typo in the PDF, "Psalm 1-14" should be "Psalm 1-41"
October 10, 2021 – "The Great Hallel" – Psalm 136
By Pastor Francis
"

Enter his gates with thanksgiving

and his courts with praise;

give thanks to him and praise his name.

For the

Lord

is good and his love endures forever;

his faithfulness continues through all generations."
October 3, 2021 – Devine Servant
By Pastor Francis
"Have this attitude in yourselves which was also in Christ Jesus, who, although He existed in the form of God, did not regard equality with God a thing to be grasped, but emptied Himself, taking the form of a bond-servant, and being found in the likeness of men."
September 26, 2021 – Evangelism and Discipleship.
By Pastor Francis
"And He appointed twelve, that they might be with Him, and that He might send them out to preach
"
September 19, 2021 – God's Deliverance (Psalm 40)
By Pastor Francis
"
But may all who seek you
rejoice and be glad in you;
may those who long for your saving help always say,
"The Lord is great!"
But as for me, I am poor and needy;
may the Lord think of me.
You are my help and my deliverer;
you are my God, do not delay.
'"
(Psalm 40:16-17)
September 12, 2021 – Every Dark Cloud Has a Silver Lining.
By Pastor Francis
"But as for you who fear My name the sun of righteousness will rise with healing in
it's wings; and you will go forth and skip like calves from the stall"
September 5, 2021 – Notes from August 29th Sermon
on Judges 6
By Pastor Francis
"The angel of the

Lord

came and sat down under the oak in Ophrah that belonged to Joash the Abiezrite, where his son Gideon was threshing wheat
in a winepress to keep it from the Midianites.
When the angel of the

Lord

appeared to Gideon, he said, 'The

Lord

is with you, mighty warrior.'"
August 29, 2021 – Words of Hope for Haiti
By Pastor Francis
(Originally Written Jan. 12, 2010)
"No, in all these things we are more than conquerors through him who loved us.
For I am convinced that neither death nor life, neither angels nor demons, neither the present nor the future, nor any powers,
neither height nor depth, nor anything else in all creation, will be able to separate us from the love of God that is in Christ Jesus our Lord."
August 22, 2021 – A Prayer for God's Mercy
By Pastor Francis
"To you,

Lord

, I call;
you are my Rock,
do not turn a deaf ear to me.
For if you remain silent,
I will be like those who go down to the pit.
Hear my cry for mercy
as I call to you for help,
as I lift up my hands
toward your Most Holy Place."
Note: only 10 posts will be kept online at a time. If you would like to keep a letter you are able to download the PDF or contact us asking for a specific one and we can email it to you.